[display_podcast]
East Coast Wrestling Association, Voorhees, New Jersey–The ECWA Super 8 "puzzle" is two more pieces closer to completion with the announcement of longtime independent star "Beautiful" Bobby Shields and high-flying indie sensation Shiima Xion, Saturday, April 30, 2011 in Voorhees, New Jersey.
For "Beautiful" Bobby Shields, the journey back to the East Coast Wrestling Association has been a long and arduous one. A trainee of HC Loc, and Dunn & Marcos "The Ring Crew Express," Shields wrestled for a number of years for Jim Kettner in the ECWA. As ECWA's resident angry Frenchman, Robere' Shields drew the ire of ECWA fans for many, many years before moving on to Ring of Honor, taking on stars such as Steve Corino, Kevin Steen, and many, many others. Having now competed in a NUMBER of wrestling promotions over the years, Shields made his return to the family in late 2010, taking Tri-State Wrestling Alliance champion Breaker Morant to the limit in two title matches.
Now, Shields feels the time is finally right to make his return to the ECWA at Super 8, 2011. "I'm ready," said an excited Shields. "I feel like people are finally starting to look at me in that special kind of way."
Meanwhile, "The Filipino Flex Factory" Shiima Xion has taken an entirely different road to the ECWA Super 8. For Xion–the son of a Filipino mail-order bride–he knew from a young age that the luchadore style of wrestling exactly how he wanted to make his name. Now, having perfected so many different styles of wrestling, Shiima Xion believes 2011 could be HIS year.
For years, the once androgynous Shiima Xion has been intimidating opponents in rings throughout the US, Mexico, and Japan for companies such as Ring of Honor, AAA, DDT, International Wrestling Cartel, IWA East Coast, and CZW.
Despite all of this experience, how will Shiima Xion fare against competition such as Tommaso Ciampa, Sami Callihan, Adam Cole, Rich Swann, Shockwave the Robot, and Shields? The only way to know for sure is to check out this year's Super 8.
This year's tournament will take place at the Flyers' Skate Zone in Voorhees, NJ, a move ECWA owner Mike Tartaglia hopes will make it more accessible to ADDITIONAL ECWA fans in New England, New York, New Jersey, and Pennsylvania, while still being being close to Delaware. Either way, it will make this year's Super 8 tournament more centrally located than ever before. Tune in each week to the IN THE ROOM podcast on thebradyhicks.com, as a new member of the 2011 Super 8 class is announced. For more information on Super 8, keep checking back at ecwaprowrestling.com and thebradyhicks.com. For tickets and information, call (609) 220-5598. For information on Bobby Shields, check out bobbyshields.com. For information on Shiima Xion, visit http://www.youtube.com/watch?v=zqB4Uog9kU0.
Bobby Shields
AKA: Robere Shields, M Robert Shields
Height: 5'10"
Weight: 202 lbs
Hails From: Philadelphia, PA
Years Pro: 8
Feuds: John Kermon, Hyjinx, Colin Delaney, Dash Bennet, Gregory Iron, Hobo Joe, Marion Fontaine, West Coast Hustlas, Jackpot Jimmy Jessup
Trained By: HC Loc, Dunn & Marcos "The Ring Crew Express"
Style of Wrestling: Jr. Heavyweight
Finishers: 450 Splash, Reverse DDT to Mitchinoku Driver
Titles Held: KCW Tag Championship (2X), KCW Cruiserweight Championship (3X), PWX: NWA East 3 Rivers Championship, WWWA/SWO US Championship, APWF Cruiserweight Championship, APWF Throwback Championship, PWO Tag Team Championship, World-1 Tag Championship
Federations Worked For: ROH, WWE, ECWA, KCW, SPW, APWF, NEPW, NWA East, RPW, ACPW, BCW, BDW, BDW, CCW, NWA Upstate, NFW, CWA, TLW, NEPW, 3WA, BWA, NWA New Jersey, MDW, CWF, CPW, SWF, IPW, BWO, GSCW, WWA, KYDA, PCW, AWE, XWE, PCWA, FNW, VCW, PWO, WVWA, NWA Anarchy, 304 Wrestling, SWA, EWA, SWO, IPE, MCW, WWWA, NWA Fusion, OTW, DTW, TWA, 2CW, NAW, World-1
Inspirations: Sean Waltman, Shawn Michaels, Colin Delaney
Aspirations: "My short-term goal is to wrestle internationally. Long term I would like to make a living wrestling. Every time I step foot in the ring, I'm living my dream of being a pro wrestler."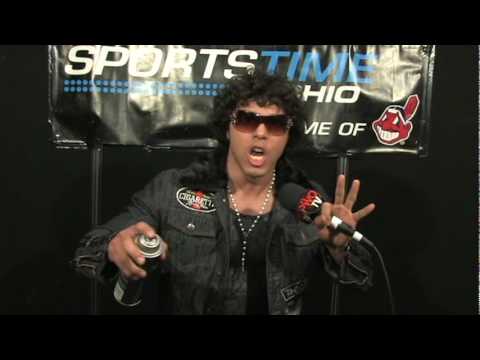 Shiima Xion
Work Name: Shiima Xion
AKA: "The Filipino Flex Factory"
Height: 5'10"
Weight: 180 lbs.
Hails From: Manilla, Philippines
Years Pro: 6
Feuds: Super Hentai, Johnny Gargano, Extreme Tiger, Jimmy Demarco
Trained By: Super Hentai and Shirley Doe, Gran Apache (Mexico), Rey Cuervo (Mexico)
Style of Wrestling: All styles
Finishers: Filipino Face Lock (crossface submission), Down on Bended Knee (backflip facebuster), Superkick
Titles Held: IWC Heavyweight Title (2x), IWC Super Indy Title, IWC Tag Title (2x), AIW Intense Title, RCW Cruiserweight Title
Federations Worked For: AAA, ROH, DDT, DG-USA, CZW, CHIKARA, JAPW, DTU, DEP, ICW, AIW, PWO, ECLL, AAW, RCW, FIP
Inspirations: "My mother. She was a mail-order bride from the Philippines who has raised three children on her own. She's the strongest person I know. Also, my pain is an inspiration. I'm motivated by my failures, short-comings, and especially my critics both in wrestling and in life. I don't just want to prove them all wrong. But I want to prove myself right. I try to see every setback as a setup for a comeback, so if I have a bad match or don't impress the right people….I work twice as hard in the ring and in the gym to prepare for the next opportunity."
Aspirations: "I want to be one of those lucky few that earn a contract and actually make a decent living solely from professional wrestling. I want to graduate from college and find a good job. Most of all, I just want to make my family proud. They still try to believe in me, despite everyone else I know losing faith and writing me off as a failure. I want to be able to give back to my family in some way that truly says " thank you" for all the years of giving they have done for me."